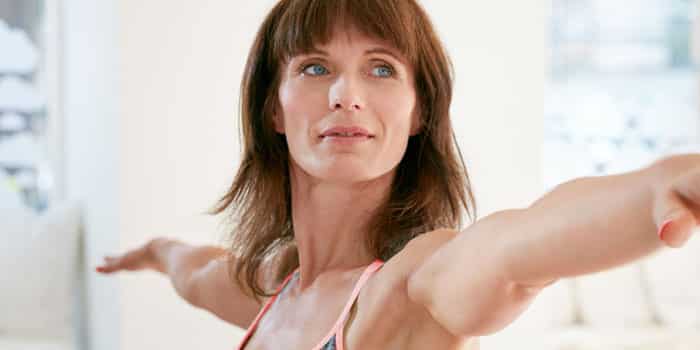 Flexibility or Strength, Which Is More Important?
In the field of sports medicine, there are generally two camps of thought: Doctors who think that a lack of flexibility is the cause of most injuries and doctors who think a lack of strength is the cause of most injuries. Those two groups of doctors influence athletic trainers, personal trainers, coaches and parents to either teach their athletes to be constantly stretching or constantly strengthening. Since these two camps have been entrenched in sports medicine for years, we are now able to see if an emphasis on stretching or strengthening helps prevent athletic injuries. Interestingly enough, athletes in both groups have just about the same number of injuries.
So does that mean that stretching and strengthening are both a waste of time? Although it's easy to make that argument, new research shows that BOTH flexibility and functional strength play a large role not only in injury prevention, but in performance as well. The problem is that many of the measurements that we commonly use on athletes and patients to gauge their flexibility and strength have been looking at the wrong parameters.
Take for instance testing one's ability to touch their toes. This measure has been used to test flexibility in sports ranging from baseball to track to basketball. However, the test itself is flawed. Although we think that we are measuring pure hamstring flexibility (hip flexion), we are really measuring hamstring flexibility coupled with low back flexion.
On the strengthening side, many times they monitor how much an athlete can chest press or squat in the weight training room. What do those movements have to do with an athlete's pitching technique or running efficiency? Little to nothing. Those strengthening exercises train athletes for gross strength (big, powerful movements), but not their agility or core strength.
Functional Strengthening
In response to this new research, there is a new movement in sports medicine called functional strengthening. The key to this philosophy and my chiropractic practice is to measure any risk by taking patients through functional tests that include both flexibility and agility/core strength parameters to determine areas that are tight, tender, weak or deconditioned.
If a patient can pass these tests, their risk of injury is very low and they can often continue with a basic strength/conditioning program outside of their chiropractic treatment. If a patient cannot pass these tests but are pain–free, they can start an individualized training program to loosen restricted areas and increase strength in their weak spots. Often they are released from an individual program within a few weeks and can then continue with a basic strength/conditioning program on their own. If a patient cannot pass these test and has signs of injury/pain, they need to start rehabilitation ASAP (even if the pain isn't stopping them from exercising) to reverse these tight/weak muscle patterns and prevent any injuries. We take every patient (athletic or not) through these functional tests so that we can not only help eliminate their pain, but prevent it from returning by treating it at its source.
West LA Chiropractor Dr. Steven Becker
Dr. Steven Becker is located on the corner of Beverly Drive & Pico Blvd. and is affiliated with Cedars–Sinai Medical Center and has sub–specialties in Chiropractic Neurology and Orthopedics. Dr. Steven Becker lives and works in Los Angeles and frequently sees patients from the surrounding neighborhoods in West Los Angeles (West LA) including Century City, Beverly Hills and Culver City. He specializes in treating headaches, neck pain, sciatica, coccydynia and spinal stenosis. Please feel free to call with any questions or comments (310) 277–8822.