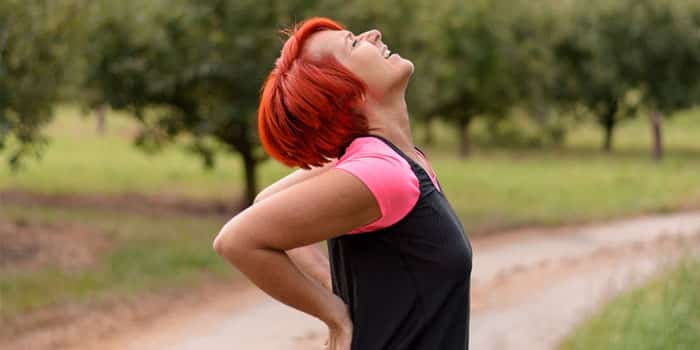 Non Surgical Solutions for Coccydynia
I would like to take this opportunity to acknowledge your effort to search for a conservative solution for your tailbone pain. As a Chiropractor practicing in West Los Angeles, one of my goals is to inform coccyx pain sufferers about the non–surgical solutions for their Coccydynia. I hope you find the following information helpful.
Dr. Steven Becker's Background
As a chiropractor, I have been studying, researching, observing and treating patients with coccyx pain or coccydynia since I graduated from the Los Angeles College of Chiropractic in 1988. Since that time, I have provided several hundreds of internal and external coccyx adjustments and over the years and have developed a very gentle treatment protocol for tailbone pain. In my opinion, this treatment protocol can resolve or significantly reduce certain types of coccydynia in most cases.
It has been my honor to serve so many patients who have provided significant clinical feedback during the treatment of their chronic or complex coccyx pain. It is that continuous combination of the treatment itself and comparing it to the patients' feedback that has provided me with the most knowledge and experience to treat each successive tailbone injury case successfully. I can add that the complexity of coccyx pain has also provided me with a continuous and rewarding learning experience.
Incidence and Prevalence
Coccydynia is a throbbing or aching pain in and around the area of the tailbone (coccyx). The triangular coccyx is formed by 3–5 fused vertebrae (coccygeal vertebrae) at the base of the spinal column, connecting at the top to the fifth sacral vertebra (sacrococcygeal junction). Together with the ischial tuberosities of the pelvis, the coccyx forms a "tripod" that bears weight when we sit down. The coccyx also serves for the attachment of important regional muscles and ligaments that help support the pelvic floor (levator ani muscle group), muscles of ambulation (gluteus maximus), tendons, and ligaments (sacrococcygeal ligaments). In addition there is a collection of nerves in the front of the coccyx called the "ganglion impar" which is responsible, in part, for servicing the pelvic organs.
As you may already know, coccydynia pain can be constant and sometimes severe – limiting the activity that requires sitting and reducing the quality of life for those who experience it. Pain can be the result of local trauma, presence of a tumor, childbirth, or a medical procedure such as colonoscopy, but coccydynia is typically the result of traumatic injury to the coccyx such as a fall in which the individual lands on the buttocks in the sitting position. This may cause a fracture, bruise, or dislocation of the coccyx. It is thought that the majority of cases of coccydynia are caused by increased mobility (hypermobility) or an altered position (subluxation) of the coccyx. A common cause in females is trauma that occurs during difficult labor and delivery. In other cases, the disc between the fifth lumbar and the first sacral vertebrae (L5/S1) may also cause referred pain to the coccyx. Notably, however, in up to one–third of the cases of coccydynia, there is no identifiable cause for symptoms at all.
Coccydynia is rare, accounting for less than 1% of back pain conditions reported to physicians. But, because not all cases are reported, the actual data is lacking on true incidence and prevalence and may be much higher. A 1994 study out of the medical journal Spine, found that perhaps up to 70% of common coccyx pain can be attributed to a displacement or abnormal motion of the sacral–coccyx joint. This slight displacement or jamming of the joint is what we chiropractors refer to as a subluxation. Coccydynia also occurs 5 times more frequently in women than in men.
The coccyx can subluxate secondary to the dural pull on it. This can occur suddenly, as in a whiplash injury, or gradually, when a disc problem irritates the dura. Releasing the coccyx can make a profound difference in dural tension, affecting discogenic pain or other chronic spinal tension patterns. When the coccyx is under stress, whether from a fall or an accumulation of factors, it usually seems to be stuck primarily forward. (An exception to this is a posterior coccyx, post–pregnancy.) The anterior positioning is rather inconvenient for the chiropractor, as this makes it more difficult to access. It can simultaneously be pulled to the right or the left, which will reflect itself in increased tension on the sacrotuberous ligament. The coccyx can also be jammed superiorly, creating a compression at the sacrococcygeal joint.
West LA Chiropractic Consultation
The consultation is the first step in finding out what happened and how your symptoms first developed. It is an important to step to find out if I can consider your case for my treatment protocol. During the initial consultation, I collect detailed information about any tailbone injury, such as the possible physical forces that may have been applied to the coccyx area.   Patients with coccydynia typically complain of pain in the area of the sacrococcygeal junction and a limited ability to sit for a normal length of time before the pain requires that they change position. They may also report pain when moving from sitting to standing, painful intercourse, persistent rectal pain and fullness, pain while having a bowel movement and constipation. I will ask about onset and duration, the history of any falls, the presence of lower limb numbness or weakness and an obstetric history and menopausal status for women and any other current illness. At the same time, I try to do my best to answer any health–related concerns or questions you might have.
Examination
The examination is the next step after the consultation and will more details or information about your tailbone pain, coccyx misalignment or surrounding soft tissue status. You will be required to read and sign a consent form for the coccyx examination due to the personal nature and region of the exam. You are not only welcomed, but actually encouraged to bring your significant other, family member or friend with you. If you prefer, they can wait in the office or come with you into the exam room.
During the examination, the coccyx can be palpated internally or externally, however, complete palpation requires a rectal examination. This is done using a gloved hand, and the index finger is inserted into the anus while the patient relaxes the sphincter muscles. The finger is inserted as far as possible while feeling for the anterior surface of the coccyx. The thumb of the same hand is placed on the outer aspect of the coccyx. The coccyx then can be moved back and fourth testing for front to back restriction as well as side to side restriction. Palpation of the coccyx should provoke pain as tenderness and restriction are usually found together. If the palpation is not provocative, then it may indicate referred pain from the lower back, pelvic region or visceral structures such as the colon, rectum or the urogenital system.
During the examination, specific tests can help me to determine the severity of a coccyx injury. If you have any X–ray or MRI of the coccyx, please bring any films, CDROMs or images and reports with you to the examination. At the end of examination, I might also decide that it's necessary to order new x–rays or MRI of the coccyx for more clinical information. Dynamic x–rays, in which the position of the coccyx is evaluated and compared to both sitting and standing positions, may also reveal underlying instability.
Treatment
The whole internal procedure takes me between one minute and four minutes to perform. The adjustment is usually 3–5 adjustments as the table drops away gently beneath you. I also prefer to adjust the sacrum and possibly the cervical spine. This should help calm the nervous system and integrates the sacrum and coccyx with the whole of the spine.
This internal coccygeal adjustment can be extremely powerful and extremely effective. It is so significant, that it is rare to need to repeat it more than a few times, unless there subsequent stresses and strains.
Recovery
In my experience, one visit a week for one to four weeks is more than an adequate trial of care. Early intervention improves the chances for complete recovery. If a patient shows improvement and wishes to continue, additional visits can always be scheduled. If there is no improvement after the first one to two treatments, I generally do not continue. I have found that this adjustment shows very good and significant progress approximately 90% of the time or it does not work at all. I have also found no added benefit in doing the procedure more often than once a week. We can then gauge the frequency of any follow–up visits accordingly.
Return to Activities of Daily Living (ADL's)
After your treatment, restrictions and accommodations usually include the avoidance of any prolonged sitting. This can be accomplished, for example, by taking 10–15 minute standing breaks every hour. If sitting is required, you may need to use a doughnut or U–shaped pillow to protect the coccyx from further trauma. Modifying the type of chair you use may also be necessary. You may have already found that shifting your weight from one buttock to the other during prolonged sitting can reduce some weight bearing on the coccyx. More importantly, however, you should also lean forward, because the coccyx bears more weight when leaning back in a chair. Fortunately, standing, walking and other activities are generally not affected.
Active exercises and a home exercise program to improve pelvic strength may be also be incorporated into the treatment regimen.
Additional Treatment Options
The conservative approach to a coccyx injury can also include the use of NSAIDs to reduce any inflammation and pain. Anti inflammatory drugs can also be injected directly into the area to help reduce pain. Hot baths are often recommended to help relieve any irritated tissues.
Dr. Steven Becker is located on the corner of Beverly Drive & Pico Blvd. and is affiliated with Cedars–Sinai Medical Center and has sub–specialties in Chiropractic Neurology and Orthopedics. Dr. Becker lives and works in Los Angeles and frequently sees patients from the surrounding neighborhoods in West Los Angeles (West LA) including Century City, Beverly Hills and Culver City. He specializes in treating whiplash cases as well as cases of headaches, neck pain, sciatica, coccydynia and spinal stenosis. Please feel free to call with any questions or comments (310) 277–8822.