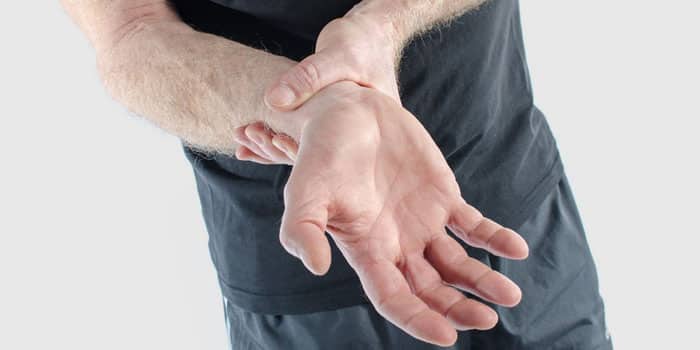 Aches & Pains: You don't have to live with it.
"You'll just have to learn to live with it, you're getting older."
Many older people have heard these words in response to their complaints. Aches, pains and a lack of mobility and function are so common that some people even think that it is normal to ache as we age. The truth is that losing function doesn't have to be part of our lives as we age. There is almost always a solution to the lack of mobility that so often accompanies old age. In other words – you don't have to live with it.
Chiropractors see patients throughout all stages of their lives, and we all notice that the patients most grateful for chiropractic care are the older generation. Patients who often have come to accept that they will live a life of symptoms and stiffness are overwhelmed with relief to find that a simple and effective treatment can so often give them back their life. Chiropractic spinal adjustments benefit older patients by improving mobility and restoring function in stiff and worn joints.
Degenerative osteoarthritis is the most common form of arthritis and is a result of joint "wear and tear." It tends to affect people as they get older, particularly in joints that have to take a lot of stress and strain, such as the weight bearing joints of the hips, knees and lower back, as well as the neck and hands. Degenerative osteoarthritis often results from a previous injury to a joint or a joint having increased stress on it, so it is most important for treatment to begin with restoring proper joint alignment. This ensures joint stresses are evenly distributed instead of there being undue stress on one particular portion of the joint, predisposing it to continued degeneration.
Chiropractic Adjustments
Clearly, prevention is the greatest cure and chiropractic adjustments and corrective muscle balancing procedures can realign, increase joint motion and improve muscle and tendon flexibility. Chiropractic spinal adjustments can also improve nerve function and overall health of older patients. Poor body mechanics, particularly where nerves exit the spine can potentially disrupt nerve pathways, upsetting vital connections between the brain and the body, affecting overall body function.
Chiropractic is an extremely safe and gentle therapy, so age is seldom a reason why people should not seek or receive chiropractic care. Instead of grumbling about the aging process, do something positive and see Dr. Steven Becker to find out if he can improve the quality of your life.
Dr. Steven Becker lives and works in WLA (West LA) and frequently sees patients from the surrounding neighborhoods of Century City, Beverly Hills and Culver City. He specializes in the treatment of neck and lower back pain and stiffness. Please feel free to call with any questions or comments (310)277-8822.