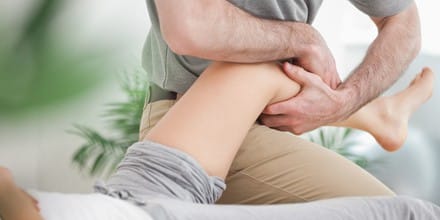 How You Can Keep Your Joints Healthy.
Did you know that Chiropractors adjust extremities? And that the pain in an extremity can also come from the spine. The word extremity refers to all other movable joints in the body outside of the spine. These joints include the ribs, the shoulders, elbows, wrists, hands, hips, knees and ankles as well as the hands and toes.
Just like your spine, extremities can have joint fixations too, which cause abnormal and restricted joint movement. These problems may be acute or very chronic. In my experience, most of these problems are linked in people who played sports in their youth and have had trauma directly or indirectly to an extremity. In many cases, symptoms can go away within a short time after the trauma, but the fixation to the joint or to the spine may not necessarily resolve without treatment. This can lead to a degenerative process which can and often show up years later.
As a chiropractor, I can tell you that it is equally important to look to the spine for any fixations when dealing with any and all issues including the extremities. The reason being is that spinal nerves between the central nervous system and the body are like a circuit breaker in your house. It is essential that the circuit breaker allows for communication to and from the whole body while looking directly where the symptoms may be as well.
What are the signs or possible symptoms of an extremity issue?
Similar to adjusting the spine, the goal for adjusting an extremity is to restore proper alignment and motion of the joint – that will keep your joints healthy. Doing so allows the joints to have normal and proper function and insures efficient movement and minimizes wear and tear. Additionally, in order to maximize chiropractic care, accelerate healing in a spinal joint, muscles and extremities, I also use physical therapies that top athletes use every day.
[jamiesocial]