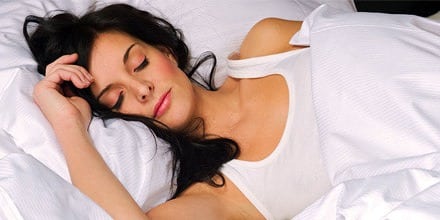 Importance of Sleep – 5 Ways To Improve Sleep
The importance of sleep cannot be understated in our overall health. It is essential and absolutely necessary for our basic physiological operations. Sleep supports our neurological performance, hormonal balance, immune system functioning and musculoskeletal growth and repair. For one, you wouldn't be half the person you are without the physiological accomplishments sleep provides since sleep spurs the release of human growth hormone (HGH), an essential player in cellular regeneration. Just that regeneration and repair is a separate topic.
Before you stay up for your favorite late night host, consider that a full night of sleep will enhance your memory and your creative problem solving skills the next day, not to mention make you a better person to be around. A good night's sleep will also boost your athletic performance, including speed, accuracy, mood and overall energy.
Then there's your immune system. Hate getting sick and run down? How about cutting your risk for the common cold and other basic illnesses? Your immune system is, in fact, the most active during sleep and adequate sleep makes you more resilient to daily stress, which supports your immune functioning all that much more.
Here are 5 ways to improve your sleep…
Get Lots of Natural Light During the Day

Eat Earlier in the Evening

Exercise Earlier and Give Yourself Time to Recover

Develop a Nighttime Ritual

Go to Bed Earlier
There is always some excuse, event, responsibility, TV episode to keep you up so this does require a conscious effort; but you will reap the benefits including helping to fight back  cancer, diabetes, heart disease and depression. Overall, solid, consistent sleep over the long-term has been linked to self-reported "successful" aging.
[jamiesocial]