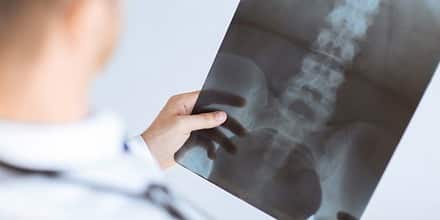 5 Simple Steps for a Healthier Spine
Statistically, at some point in your life, almost all of us will experience spinal pain. Fortunately, performing regular exercise and having preventative chiropractic treatment can decrease your chances of being incapacitated from a back injury. I wanted to share with you a few other suggestions for having a healthy spine.
Be Active
Exercise is the key to not only maintaining a proper weight but also to losing weight. Carrying additional weight can over-stress and damage ligaments, muscles, and tendons in and around your spine. It is best to have an exercise regiment that targets both your lower back and neck and one that combines strengthening, aerobic activities and proper stretching.
Stay Hydrated
Without proper hydration our intervertebral discs, located between each vertebral body, will begin to shrink due to lack of water. This could not only increase pain levels as disc become smaller, but increase your chance of injury leading to potential bulging or rupture. Discs serve as cushions for our spine, and as they begin to deteriorate, we become more vulnerable to injury.
Sleep Well
Proper sleep is important to spinal health. Be sure to sleep on your side to ensure proper alignment as opposed to sleeping on your stomach that will cause strain and pressure. Rotate your mattress several times per year so it will wear evenly. Sleep helps the body to recover and repair itself after a long day.
Lift Correctly
Most importantly, be sure to always use proper body mechanics when lifting. Improper lifting or twisting can damage your spine. Bend at the knees and keep the object your lifting close to your body. Also, be sure to keep your spine straight. If what your trying to lift is too heavy, don't hesitate to ask for help!
Listen to the Warning Signs
Although having occasional back pain is common, it could be an indicator of an underlying and more serious problem. Disregarding the pain can worsen your spine leading to potentially serious problems. When your body talks – Listen!
Beginning by implementing these daily tips into your routine. This will help prevent many neck and back problems. Remember to exercise regularly without pushing your limits too far and consult with your doctor as needed.
[jamiesocial]