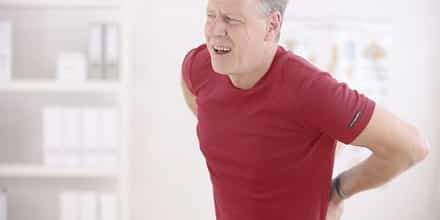 . . . When There Is A Non-Invasive, Drugless Solution?
Pain shouldn't hold you back from the important things in life. Having sciatica and back pain is a miserable, even crippling condition. You might not be able to walk, work or even sit in the car for a 30-minute drive. It's almost impossible for anyone around you to understand how you feel. You can't remember the last time you even had a restful night's sleep.
You may have a condition called "Sciatica" if you're suffering from any of these annoying conditions. Sciatica is a compression of the sciatic nerve, usually by an L4 or L5 disc herniation.
Nothing's worse than feeling great mentally, but physically feeling held back from life because your back or sciatica hurts and the pain just won't go away! Fortunately, if you are suffering from any of these problems, they may be relieved or eliminated with chiropractic adjustments.
"What's The Chance This Will Work For Me?"
Chiropractic has been around for over a hundred years, and has been used to help everyone from tiny babies to the elderly.
Here's what some of the top medical researchers had to say about chiropractic . . .
"Manipulation [chiropractic adjustments], with or without exercise, improved symptoms more than medical care did after both 3 and 12 months."– British Medical Journal
"Chiropractic manipulation of the spine was more helpful than any of the following: traction, massage, biofeedback, acupuncture, injection of steroids into the spine and back corsets, and ultrasound." — Stanley Bigos, MD, Professor of Orthopedic Surgery
Sciatica can be successfully treated. You can recover. In just a matter of weeks you could be back on the moving and working and playing again. Healthy, pain-free living should be yours. If you happen to work in Century City, live in Beverly Hills or West Los Angeles, call today and we can get started with your consultation and evaluation.
[jamiesocial]